Here I bring you some words with an /æ/ that is often mispronounced.
Do you want to have a quick look at the phonetic alphabet? Click here to see the /æ/ in the phonetic alphabet chart.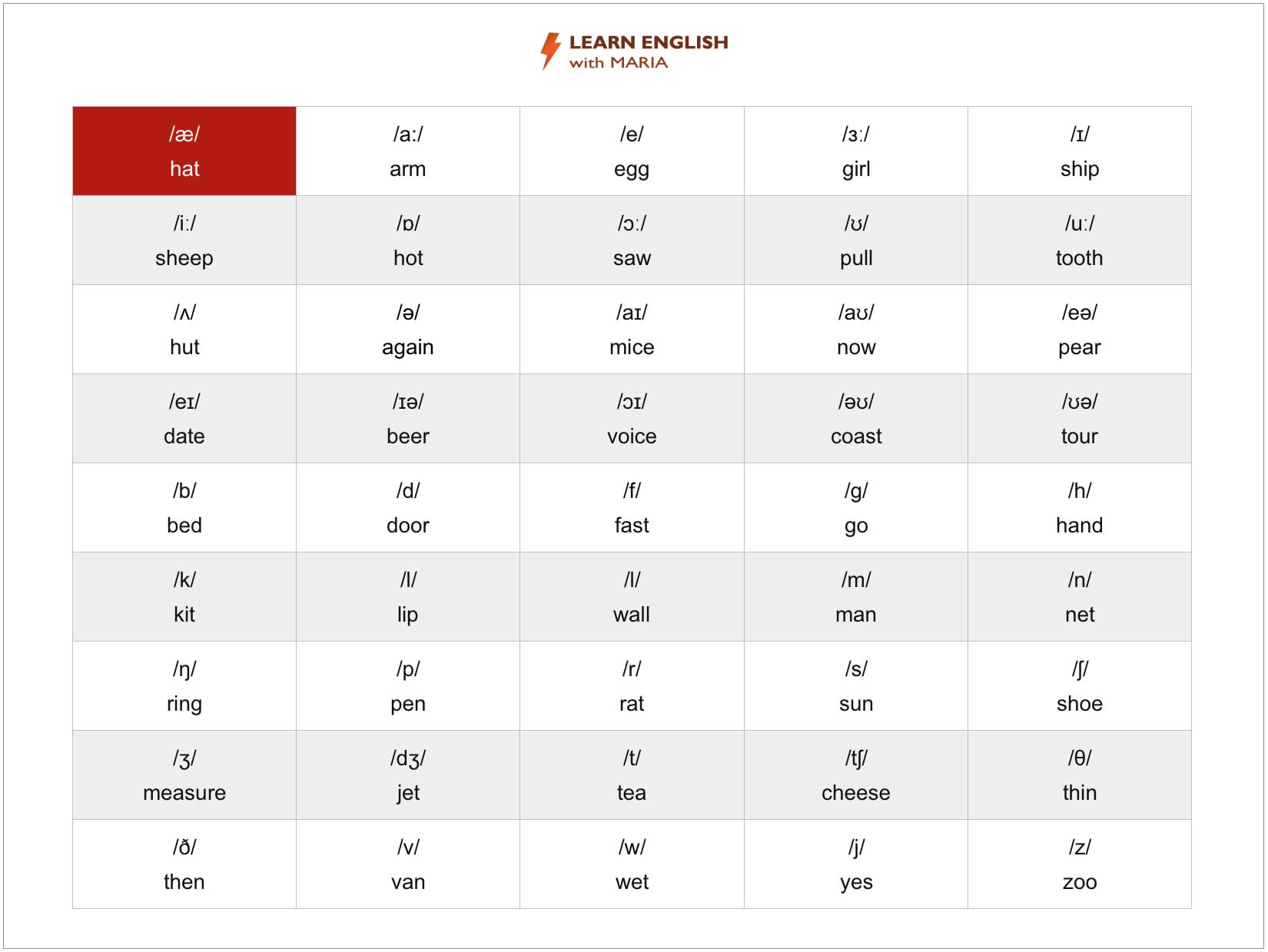 Nine words with an unexpected /æ/
Instructions: press Play to hear the words on the flashcards, and say them out loud along with the recordings. To see the phonetic transcriptions, click the red arrows.
Pay particular attention to the /æ/ sound.
Let's play those flashcards again
Before moving on to the next topic in this lesson, play those words once more. Focus on the /æ/.
To master them quickly, make sure you say the words out loud, as if you were talking to me.
Would you like to master more words?
In my 1-to-1 English lessons you get to hear dozens of everyday words with unexpected sounds. To practise them with me, book one of my 1-to-1 English lessons.
What's next?
In the next topic I bring you a speaking drill to help you practise the /æ/ sound.