I will help you get a great English accent
Hello, I'm Maria Fernandez, your English teacher and a native Spanish speaker. A few years ago, I had a terrible English accent. People couldn't understand me, and I didn't have the confidence to speak. But that has all changed:
MY ENGLISH ACCENT HAS IMPROVED DRAMATICALLY
With the right pronunciation exercises, I was able to get rid of my bad English pronunciation habits. By focusing on each of the English sounds, I quickly improved my accent. Now people can understand me, and I have the confidence to speak to everyone. Here's the proof:

TO HELP YOU, I'VE CREATED A PRONUNCIATION COURSE
My experience with English has allowed me to create a course that gives you fast results. I know you have little time, but you also need a pronunciation course that takes you step by step. With my interactive lessons you'll be able to practise in short sessions, wherever you are.
COURSE GUARANTEE & PRICE
Maria's course comes with a 30-day full money-back guarantee.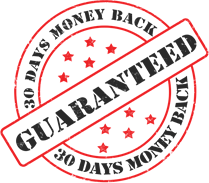 We are what we repeatedly do. Excellence, then, is not an art, but a habit.
Attributed to Aristotle
FREQUENTLY ASKED QUESTIONS
Who is this English pronunciation course for?
This course is for non-native speakers who want to improve their British English accent fast. It's particularly effective if you're at an intermediate or advanced level.
How do I know this course will work for me?
You can try it for free: play the free English pronunciation lessons from this course.
What if I don't like the course after subscribing?
You take no risk when you subscribe. This course comes with a 30-day full money back guarantee. If for any reason you don't like the course, contact me, Maria, and I'll send you a full refund.
Is this an American English or a British English course?
This is a British English pronunciation course, fully recorded by professional native English voice actors with a Standard British English accent.
Where can I find out more about this English pronunciation course?
Here are all the course details, including pricing, course structure, who your teacher is, samples, money-back guarantee, and more.
SPEAK ENGLISH CLEARLY & WITH CONFIDENCE
Do you want to improve your English accent fast?