Understand Spanish, easily

Step by step Spanish lessons to tune your ear to Spanish.

Speak Spanish, step by step

Immerse yourself in conversations, one sentence at a time.

Improve your Spanish accent

Everyone will understand you. You'll never again have to repeat what you said.
Learn Spanish words fast

Sit back and become familiar with everyday words.

Make your own sentences

Start putting Spanish words together from today, with ease.

Gain the confidence to speak

Let me guide you with my best tips and easy exercises.
Look inside this Spanish course
and play one of the lessons with me:
Learning a new language is huge and without a clear plan you can get really lost. Maria Fernandez's course has progressive lessons that guide you forward in a positive way and she provides tips that are invaluable.

Mary – Spanish course buyer
Get Maria's Spanish course. Risk-free.
30-day 100% money back guarantee. No questions asked.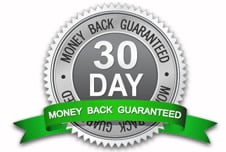 Amazon.com review by kirri griffiths

With the companion soundtrack, this is a great resource for learning some basic useful Spanish. Very highly recommended, especially if you take the time to really listen to the companion audio and memorise your vocab!


Amazon.com review by Ali

Its great and so easy to read and learn and never makes you bothered or feel any difficulty. I did not need any assistance. Great.


Amazon.com review by olga salimova

I like it very much, the dictors are excellent, I could easily understand even the most diffuult words by hearing on my Iphone.

SPANISH COURSE by Maria Fernandez
Instant download
306-page book (downloadable pdf)
Lesson recordings: 2.5 hours
Dozens of real-life conversations
Vocabulary audio flashcards & drills
Easy grammar lessons & verb practice
Pronunciation lessons & exercises
Listening, speaking & writing drills
Spanish learning tips
Buy now
This Spanish course comes with a 30-day full money back guarantee
Frequently Asked Questions
MORE DETAILS ABOUT THIS SPANISH COURSE
Does this course come with a money-back guarantee?
Yes. You take no risk at all when you buy this Spanish course. If for whatever reason it doesn't suit you, you get all your money back within 30 days of purchase. Just drop me an email, and I'll send you a full refund. No questions asked.
Who is this course for?
This course is ideal for beginners, and for those who've done some Spanish in the past but have gaps in their knowledge.
Will this course work on my mobile devices and computer?
Yes. You can read the course book and play the audio on all your devices.
What does this course include?
This Spanish course includes:
A 306-page book with 24 lessons (pdf)
The audio material for all 24 lessons (mp3s)
Which topics does this course cover?
This course covers all the topics you'll need when you travel abroad:
Greetings
Food & drink
Accommodation
Supermarkets
Transport
Shopping
Numbers
Car hire
Family & friends
Directions
Banks
Sightseeing
Clothes
Telling the time
And more
How many hours of audio do I get in total?
The audio material that accompanies the book is 2.5 hours long.
Can I buy this course on Amazon?
The mp3 files are only available on this site, but you can buy the paperback and Kindle versions on Amazon
.
Can I use just the audio to learn Spanish?
The mp3s that accompany the book are designed to be used together with the book. Once you've gone through the dialogs and vocabulary with the book, it's a good idea to listen to the mp3s on their own. That's the fastest way to develop your conversation skills.
Do I need to be online to play the course?
No. Once you've downloaded the course to your devices, you can play it wherever you are, offline. You won't need an Internet connection.
Are the lessons for Castilian Spanish or Latin American Spanish?
Castilian Spanish. With my lessons you learn to pronounce Spanish with a Castilian accent.
Will I need to use a separate dictionary?
No. This Spanish course includes glossaries with all the Spanish words and phrases in the conversations. So you never need to use a separate dictionary.
How much will I learn with this course?
This Spanish course takes you from a beginner's level to a comfortable intermediate level.
This Spanish course comes with a 30-day 100% money back guarantee. If you don't like the course, I'll send you a full refund. No questions asked!

MARIA FERNANDEZ – SPANISH TEACHER & COURSE AUTHOR