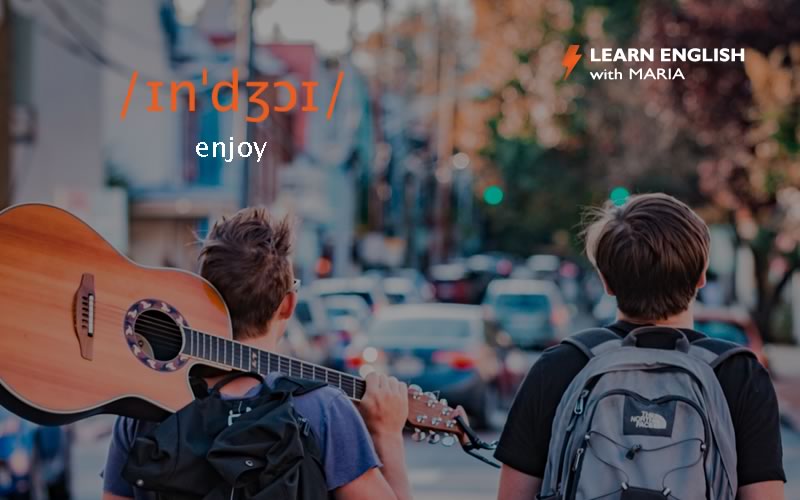 The more you enjoy learning English, the more English you'll learn, and the faster you'll learn it.
Here are nine ideas on how to look forward to your English lessons:
Idea #1: make it a no-brainer.
Use an English course that fits into your lifestyle. The more convenient your course is for you, the more you'll use it.
Idea #2: make it a tiny effort.
If you have to make a big effort every time you sit down to learn English, you'll soon find yourself avoiding your lessons. Instead, focus on learning for just ten or twenty minutes at a time and you'll see great results.
Idea #3: make it a shared experience.
Learn English with your partner, friends, colleagues, children or neighbours. It'll be much more fun.
Idea #4: change the scenery.
With modern technology you can learn English wherever you are: car, train, bus or plane; when you're out walking, while waiting for someone, during lunch, and even in the bath.
Idea #5: make friends.
Get to know some English speakers in your community.
Idea #6: find a guide.
Get a teacher or join an online class. They're fun and you'll learn a lot faster.
Idea #7: love the challenge.
English will get tricky at times. When it does, take a step back and redo some of your course drills, listen to the recordings again, or practise reading out some sentences. Everything will soon get easier.
Idea #8: set yourself realistic goals.
The secret is to go for doable daily goals.
Achieving your goals, no matter how small they are, will not only help you enjoy learning English, it'll also save you from procrastination. Taking it one day at a time is how you'll become fluent in English fast.
Idea #9: stay positive.
It's easy to get drowned by the thought of how much you still have to learn. To stay positive, remember that every English word you learn counts.
Every English word you learn counts.
Click To Tweet


Language is the road map of a culture. It tells you where its people come from and where they are going.
Rita Mae Brown
Do you want to improve your English fast?
Play Maria's free English pronunciation lessons