Free lesson from Maria's course: Speaking drill – /θ/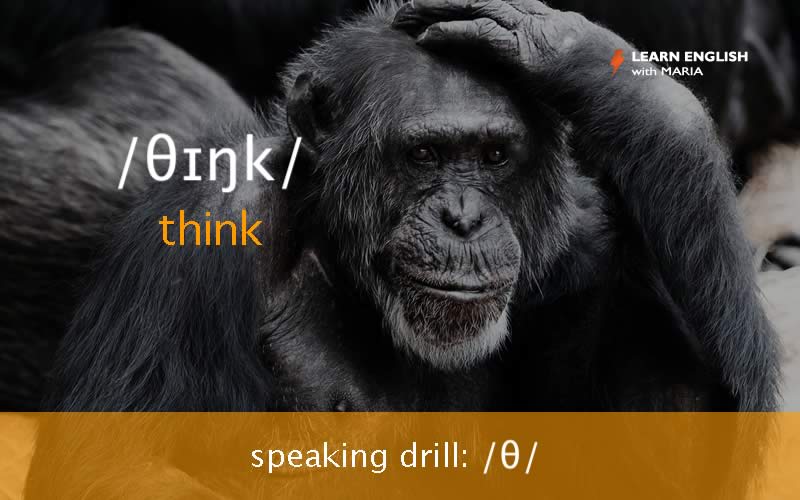 In this section I bring you a speaking drill to help you improve your English pronunciation fast.
Speaking drill with ten flashcards
Instructions: say the first word out loud BEFORE turning the flashcard over. Then click the red arrow to see its phonetic transcription, and press Play to hear the word said by a native speaker. Finally, repeat the word out loud a couple of times, along with the native speaker.
Do the same with the remaining nine flashcards.
Let's do it again
Saying those words out loud, as if you were talking to me, won't be easy at first. But if you persevere, you'll make really fast progress. That's how I improved my English accent! Click here to flip all the flashcards and do this speaking drill again.
Remember: the better you pronounce the /θ/ sound, the more likely you are to distinguish it when others say it.
Would you like to get more drills?
In my Live English Classes I bring you more speaking drills to help you master the /θ/ sound. To get extra practice with the /θ/, join my Live English Classes.
What's next?
Before you move on to the next sound, spend a few minutes revising the /θ/. Notice how much progress you've made!
Once you've done the quick revision, move on to the next sound: /ð/.
Join Maria's English Pronunciation Course
& get all the lessons