Free lesson from Maria's course: Listening drill – /r/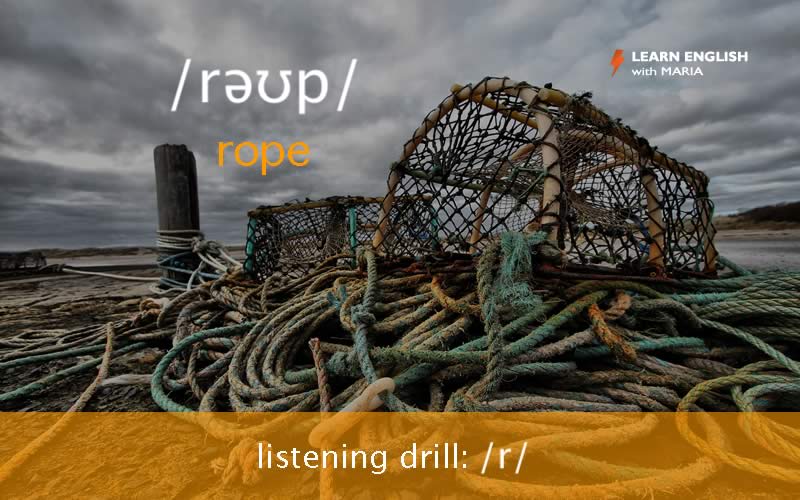 In this section I bring you a listening drill to help you distinguish the /r/ sound.
Listening drill with ten flashcards
Question: how many /r/ sounds do these words have?
Instructions: press Play on the first flashcard to hear a word. Press Play again if you need to hear the word once more. How many /r/ sounds does it have?
Click the red arrow to see the answer, the word and its phonetic transcription. Then press Play to hear the word again. Do the same with the remaining nine flashcards.
Let's do it again
The first time you do this listening drill you're likely to make several mistakes. To improve fast, click here to flip all the flashcards and do this listening drill again.
Remember: the better you can distinguish the /r/, the more likely you are to pronounce it correctly.
Would you like to get more drills?
In my Live English Classes I bring you more listening drills to help you master the /r/ sound. To get extra practice with the /r/, join my Live English Classes.
What's next?
In the next section I bring you a speaking drill.
Join Maria's English Pronunciation Course
& get all the lessons