Conclusion: The Magical Sentence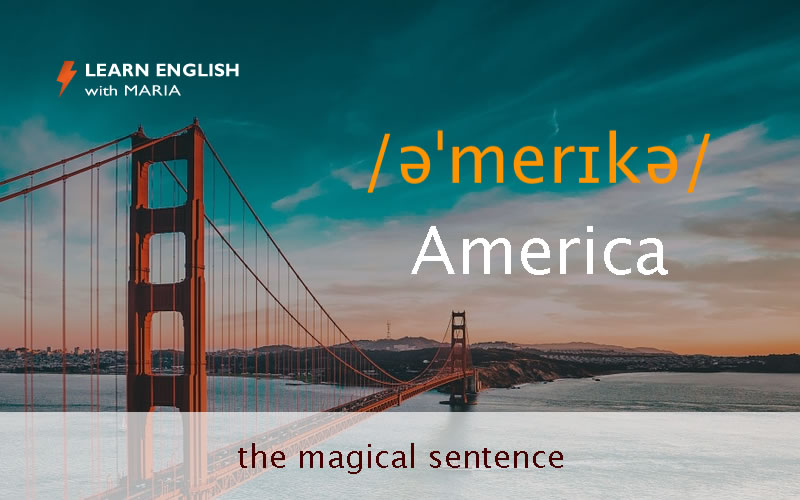 Do you remember the sentence we've listened to in the previous five lessons?
Let's listen to the magical sentence
Like all the words and sentences throughout my English pronunciation course, this sentence has been recorded by native speakers with a Standard British English accent. Press Play to hear it.
In the previous five lessons we've practised some of the words in that sentence:
Now that you're familiar with those seven words, you should be able to understand our magical sentence quite well. Let's listen to it again:
In that sentence, however, there are a few words that you probably still find unclear. Let's look at why that is.
Analysing our magical sentence
Word stress has two functions in English:
Each individual word has its own stress. Let's look at the seven words above. Like many English words, five of them are stressed on the first syllable: famous /ˈfeɪməs/, handsome /ˈhænsəm/, doctor /ˈdɒktə/, yoghurt /ˈjɒɡət/, breakfast /ˈbrekfəst/. The other two are stressed on the second syllable: America /əˈmerɪkə/, banana /bəˈnɑːnə/.
In any given sentence, some words are more emphasised than others. In our magical sentence the emphasised words are: "famous", "handsome", "America", "banana", "yoghurt".
Play this sentence again and notice the emphasis put by the native speaker on those words.
And here's the magic of English:
Words that aren't emphasised become less prominent and, as we'll see in a moment, their vowel sounds might change to /ə/.
Join Maria's English Pronunciation Course
Play dozens of speaking & listening drills
Can you hear the six unexpected /ə/ sounds?
All the words we've heard and practised in the previous five lessons have two or more syllables. We've seen, for example: doctor, Saturday, holiday, hundred, Canada, million.
They all follow the rule that says: the /ə/ sound can only appear in unstressed vowels.
But, if you listen carefully to the sentence above, you'll notice that the /ə/ sound appears also in the words: a, and, from, had, for.
You may be asking yourself: if the /ə/ can only appear in unstressed vowels, how can a one-syllable word have a /ə/ sound? Surely the vowels in one-syllable words are always stressed. Aren't they?
It's true that stressed vowels can never have the /ə/ sound, but there are a few words in English that have two pronunciation forms: a strong and a weak form.
Strong and weak forms
The strong form is how the word is said on its own or when it's emphasised within a phrase or sentence.
But, when those words are not emphasised within a phrase or sentence, we use their weak forms. Which means their vowels take a /ə/ sound.
Click Play to hear the strong form of those five words. Press the top right arrows to flip the flashcards, and listen to their weak forms. Compare the two sides of each flashcard by playing them a few times.
The rhythm of English
The English language has a unique rhythm. Much of that beautiful rhythm comes from the contrast between the stressed vowels and the /ə/. Mastering the /ə/ in individual words will improve your English pronunciation dramatically.
But learning to say the weak forms of words like "and", "a", "for", "from", "had", will take you a lot closer to sounding like a native.
To finish this lesson, play the magical sentence one more time and say it out loud, along with the native speaker. Can you imitate the rhythm?
Where to learn more about the /ə/
In my English pronunciation course I take you step by step through the strong and weak forms of words like: the, at, but, and, them, a, you, for, some, from, to, of, than, that, have, was, do, must, can, as, etc.
With the listening and speaking drills I've created for you, you'll soon master those essential words.
Join Maria's English Pronunciation Course
Practise the weak & strong forms with flashcards & drills