Mastering the /ə/ – Revision: Speaking drill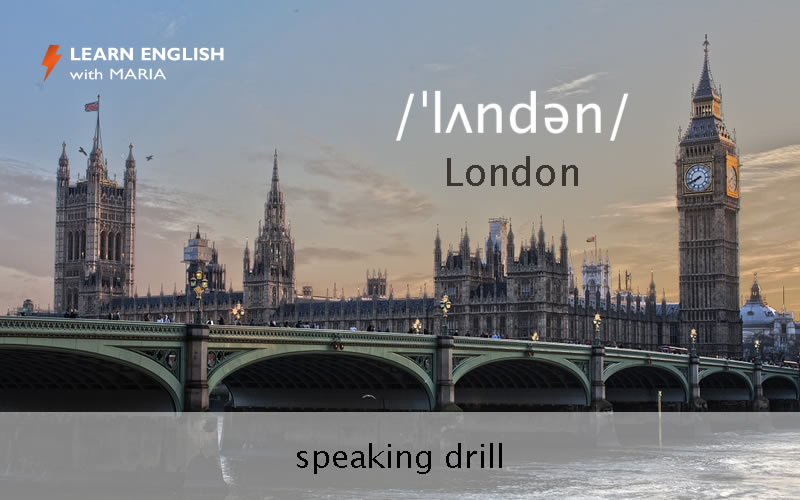 Now we're going to do a revision speaking drill. We're going to practise saying some of the words we've seen in the previous five lessons.
Let's do the revision speaking drill
Question: Can you say these words out loud?
Say the first word out loud. Then click on the red arrow to flip the flashcard, and press Play to hear the word said by a native speaker.
Before moving on to the next flashcard, say each word out loud a couple of times along with the recording. Make sure you're saying the /ə/.
There are fifteen flashcards in this drill.
Join Maria's English Pronunciation Course
& play dozens of speaking drills
Let's do it again
How did you get on? Remember that the better you can say the /ə/ sound, the more likely you are to distinguish it when others say it. To improve your English pronunciation fast, click here to flip all the flashcards and do this speaking drill again.
The magical sentence
Before we move on to the next page, let's listen again to the magical sentence we heard in the Overview.
Play it a couple of times and notice the /ə/ sounds.
By the end of the next page, you'll be able to distinguish all the /ə/ sounds in that sentence, including the unexpected ones.
Let's move on to the final page
Now that you've done the revision speaking drill a couple of times, let's move on to the final page in this module, "The magical sentence".